I seem to remember a brief period of time, circa '95, when there was a distinct falling-out- of-love with wallpaper. I suspect it was a rebellion against some of the horrors our parents committed with woodchip and flocking during the 70's and 80's.
The sadly, recently deceased, Jocasta Innes led the revolution with all her crazy paint techniques (what Jacasta couldn't do with a sponge, wasn't worth doing) and our homes were transformed with stencilling, stippling, stripping and scumbling, in eye-watering shades of sunshine-yellows and ultra-marines.
Thankfully the rebellious faze is over and the love affair with wallpaper is well and truly, 'back on'! Over the previous five years, the number of beautiful papers has exploded and not only the range of designs but also the textures and materials that papers are now able to imitate.
If you've got the wallet for it, it's easy to spend several hundreds of pounds per roll but there are also many fabulous mid-range and even budget papers out there.
One of my current favourites is this quirky Flamingo paper from Imani Renae (£50 per roll):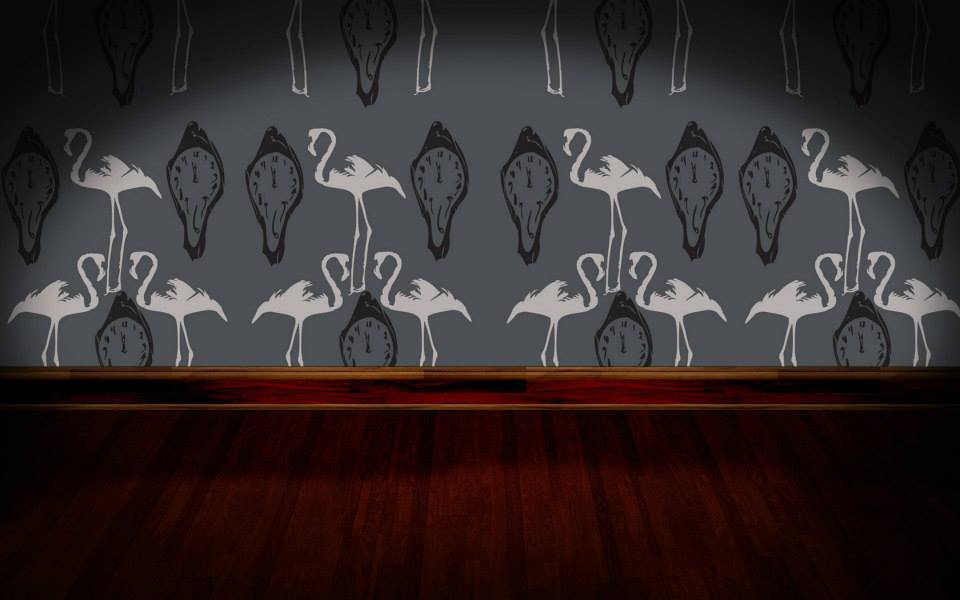 Who'd have thought that, 'flamingo beside Daliesque clock,' would work? But it does!
Cole and Son have been producing wallpapers of exceptional design and quality since 1875 and continue to lead the way in innovative design. Their current Albermarle Albery Collection features a range of papers printed onto foil backing to create an antiqued, 'bevelled mirror,' reflective pattern.
Instant glamour at £95 per roll, I would love to adorn my own bathroom, dressing room or dining room in this…if only I had more walls.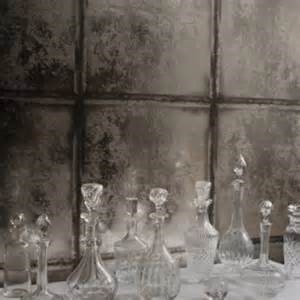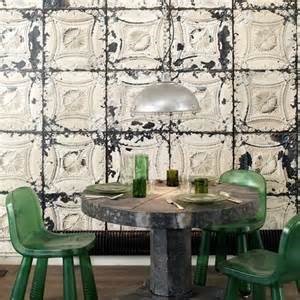 And finally, to add rustic, urban style (at a hefty £349 per roll), these NLXL Brooklyn Tins wallpapers, create a totally different, industrial vibe, in a kitchen, bathroom or bedroom. Pricey though it may be, just think about the pennies you'd save with the pared down, reclaimed or upcycled furniture needed to carry off this deconstructed look.