So it would seem that the copper trend is not going anyway anytime soon.  It's been happening for a while now first perhaps seen in the bathroom but then quickly popping up in other areas within the home.
Being such a versatile colour, not only does it work well in a period home, perhaps seen in the form of a copper mirror hanging over a black marble fireplace, but it shines just as brightly in a more industrial style setting, such as a copper chair set against a polished concrete floor.
It's been creeping into our homes in all guises and in all places, whether its appliances or furniture, flooring or shelving, to eye catching tin effect wallpaper to name just a few.
So let's bring out the metallic's, be it copper, stainless steel, bronze or polished brass this trend is here to stay….your biggest decision is which ones to go for!  Here are a few of my favs….enjoy!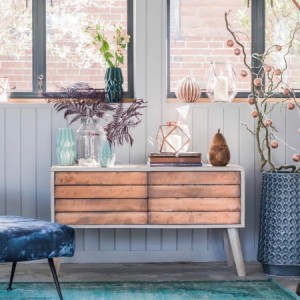 www.grahamandgreen.co.uk
www.bodieandfou.com                                                       www.rockettstgeorge.co.uk
    www.rockettstgeorge.co.uk                                             www.atkinandthyme.co.uk