With a brand new year on the horizon, it's the perfect time to start thinking about giving your home a refresh and to start thinking about making some tangible plans.  Let's take a look at some of the trends coming through for 2019.
Living coral: Pantone's colour of the year for 2019
'Living coral', aka Pantone 16-1546, has been named colour of the year by the renowned colour matching system. Described as "buoyant, vibrant and effervescent", the marine tone is predicted to dominate the design industry over the next 12 months
However, pink continues to be very strong in furniture. Colours such as , olive green, oxblood, and navy are the perfect compliment.  Good news for me as you all know I am a blush girl through and through!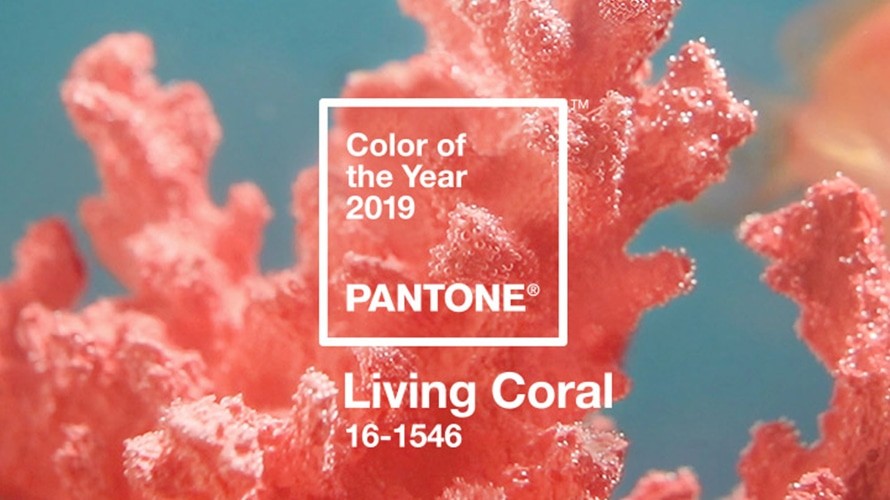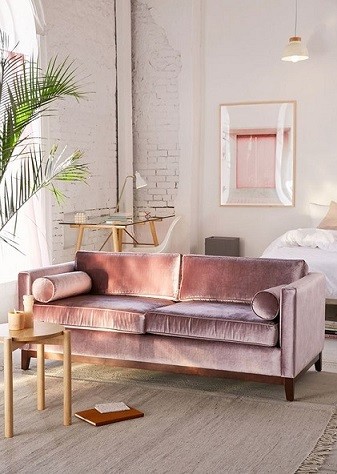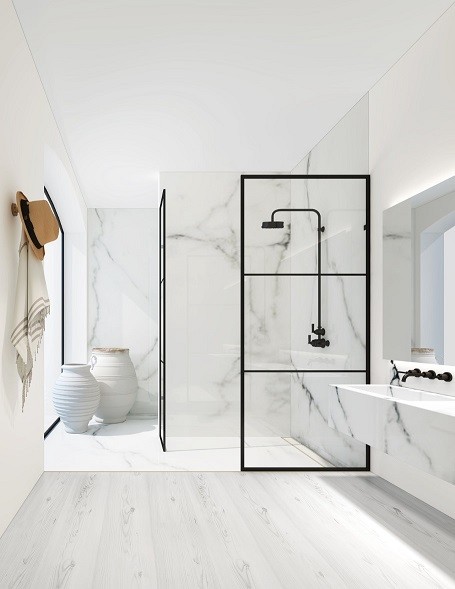 I absolutely love the Crittall Style and it is certainly having a comeback moment and it's not  just as windows and doors, but as walls, rear extensions, room dividers and even shower screens.  It has the ability to completely transform a space; not just by giving it a cool, modern edge, but also by opening up a space and letting in more light.  A beautiful example of a crittall shower screen shown here which demonstrates how particularly well suited they are to Monochrome schemes.  This one is from Westone Bathrooms and its going on my wish list for sure
While wool and silk will still be popular in the high-end market, there are other materials that are worth considering in 2019. Jute is a fibre that is often overlooked, but there are so many looks you can get from it that aren't just a plain flat weave rug. It's also good for people who have allergies.
Concrete flooring is on the rise too. You can use concrete flooring to give your kitchen an edgy industrial feeling or try mixing it up with some warm and soft colours to give it a comforting effect.  The natural grey shades of concrete look great paired against earthy tones, blush tones, pastels and neutrals alike. It's flexible too; concrete can be stained, polished and waxed to give you different finishes depending on your preference and the style of your space. (image source www.cfc-coatings.com)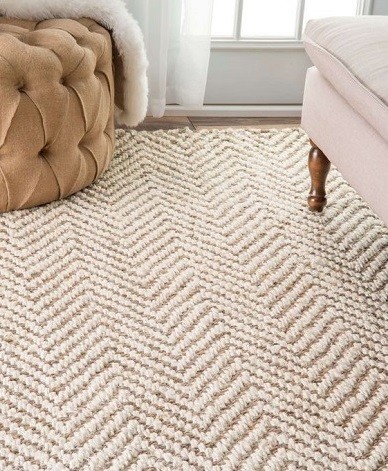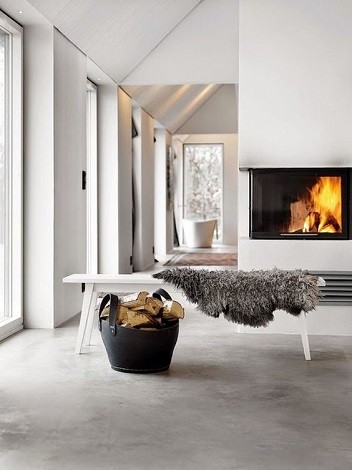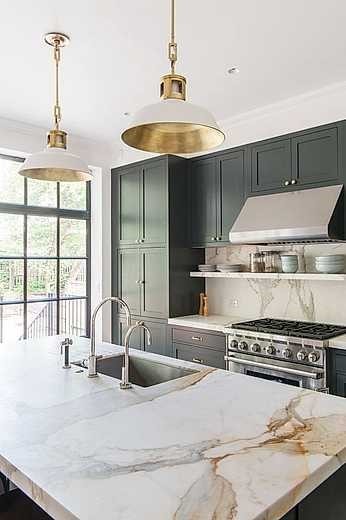 (image source Cox & Cox)
If up until now your go to plan was to pair silver with silver and gold with gold for fear of not "matching," I won't tell anyone. But I'll let you in on a little design secret: Mixing metals is back, and in a BIG way. Should you choose to pair brass with chrome, copper with yellow gold, rose gold with stainless steel, or any combination of the above, your fixtures and decor are sure to pop from the decidedly unexpected complementary metallic finishes.
It's also been happening for a while with jewellery and I am a big fan "so  get mixing not matching"!  You see what I did there…..
These have grown in popularity in the last few years but will become even more popular when friends and family come to visit.  What's not to love!  Plus, with space in short supply for many of us, the bar cart is a surprisingly hard-working piece. They are an extra surface, a stylish storage unit and they can serve as indoor and outdoor furniture. A few well-chosen glasses and some cocktail-making equipment on top of your cart are all you need to make an array of classic drinks.
This one is from Oliver Bonas and is certainly swoonworthy….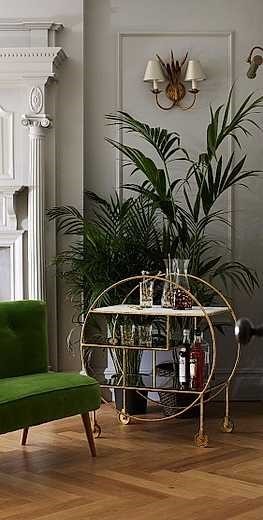 Velvet is definitely here for the long haul and I couldn't happier. With online searches for velvet skyrocketing in 2018, velvet continues to be one to watch.
As one of our all-time favourite fabric trends, velvet exudes luxury with a soft, tactile surface that has taken both our homes and wardrobes by storm. From upholstered sofas and beds to soft furnishing and even lighting there is a huge range of incredible velvet pieces out there that will keep you ahead of the trends for 2019.  2019 will also see a trend for more jewel colours coming through.  Here are few examples. (images sources EssentialHome.eu & Waitorse.com)