GeorgieRose Interior Design was recently instructed to provide a Full Design Service for a family lounge space at a property in Ebley in Stroud.
The existing space was in need of some updates, the room layout and seating plan did not work for the family so this needed to be rethought.
Here's a quick look at the end result …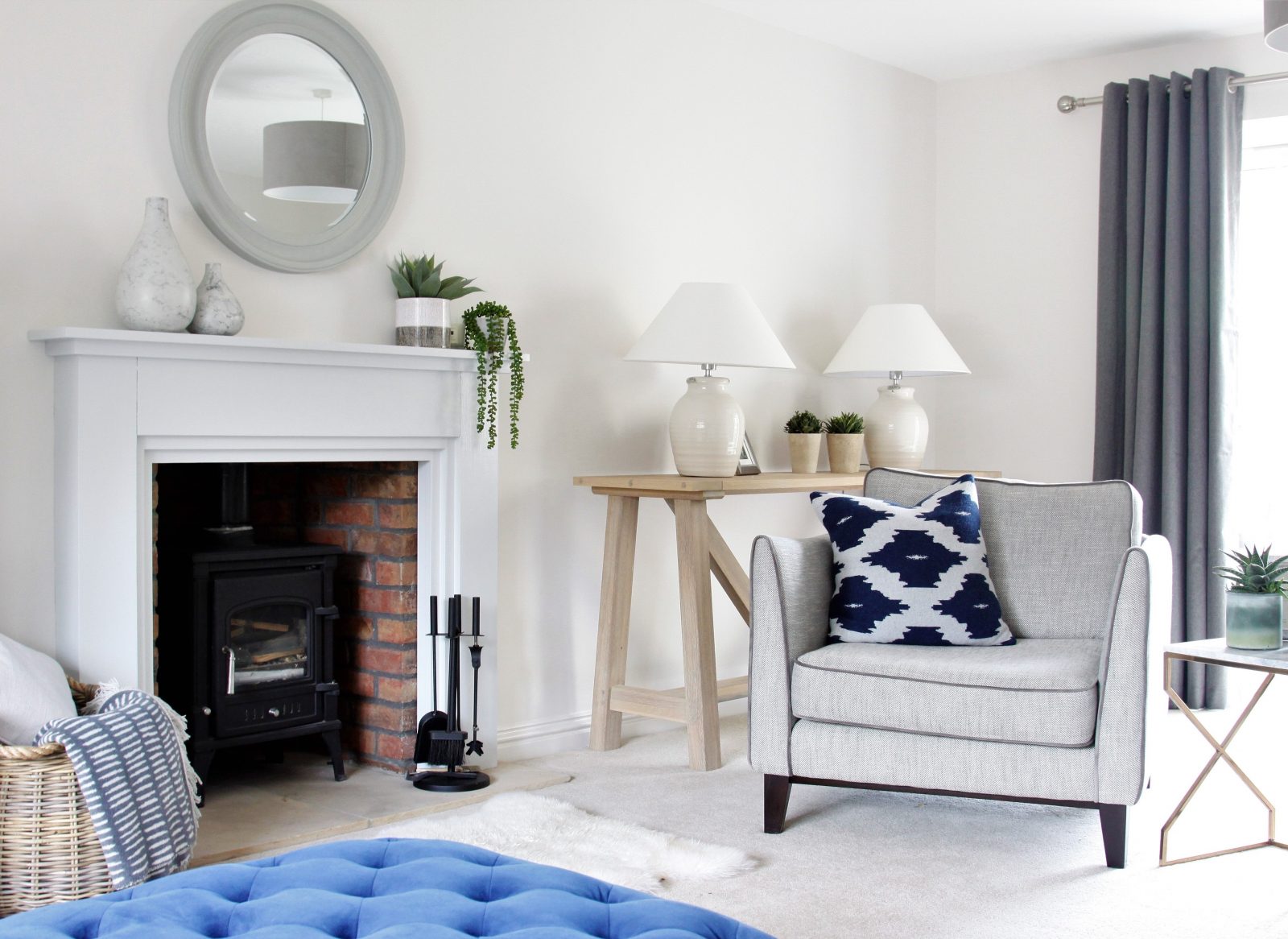 And a quick look at where we started …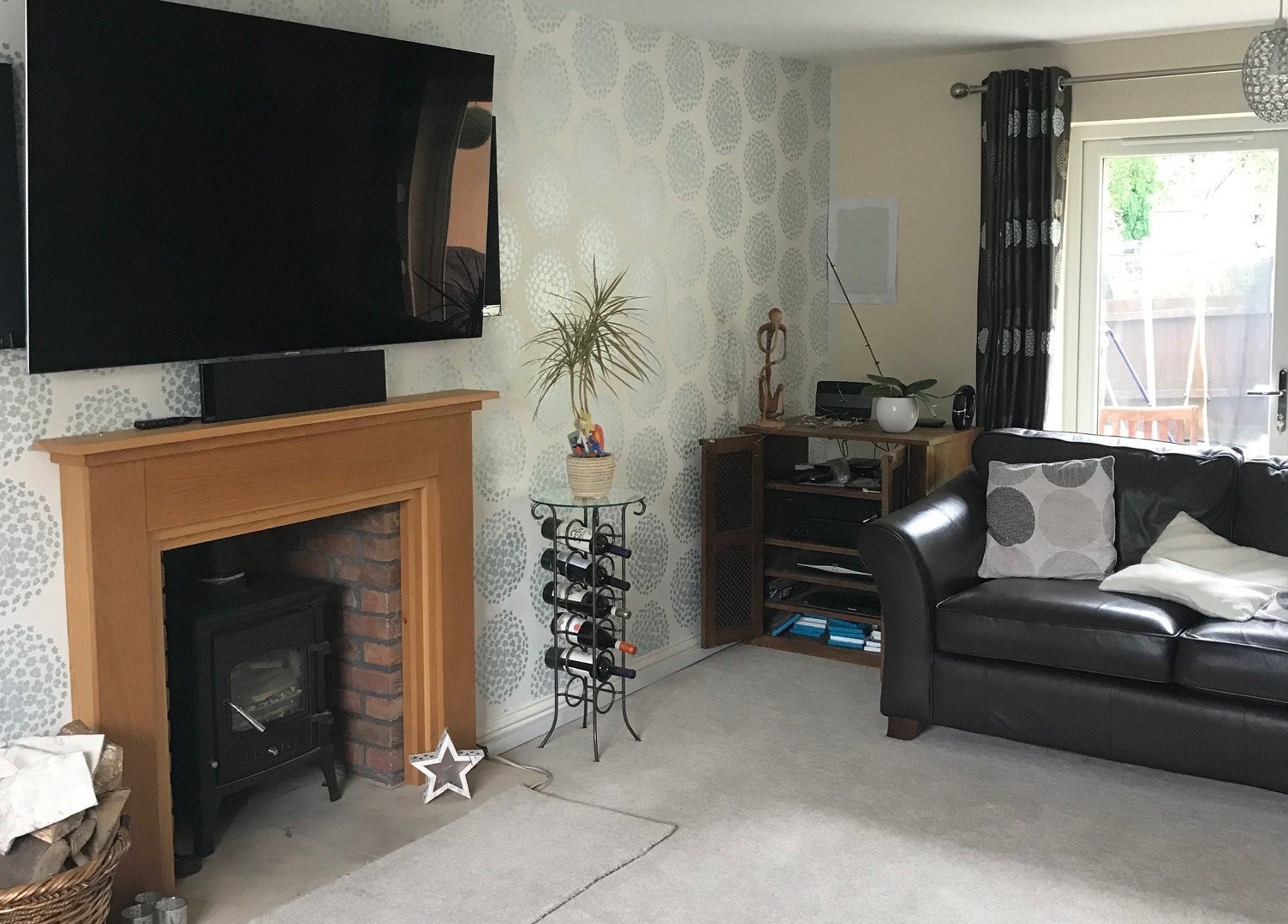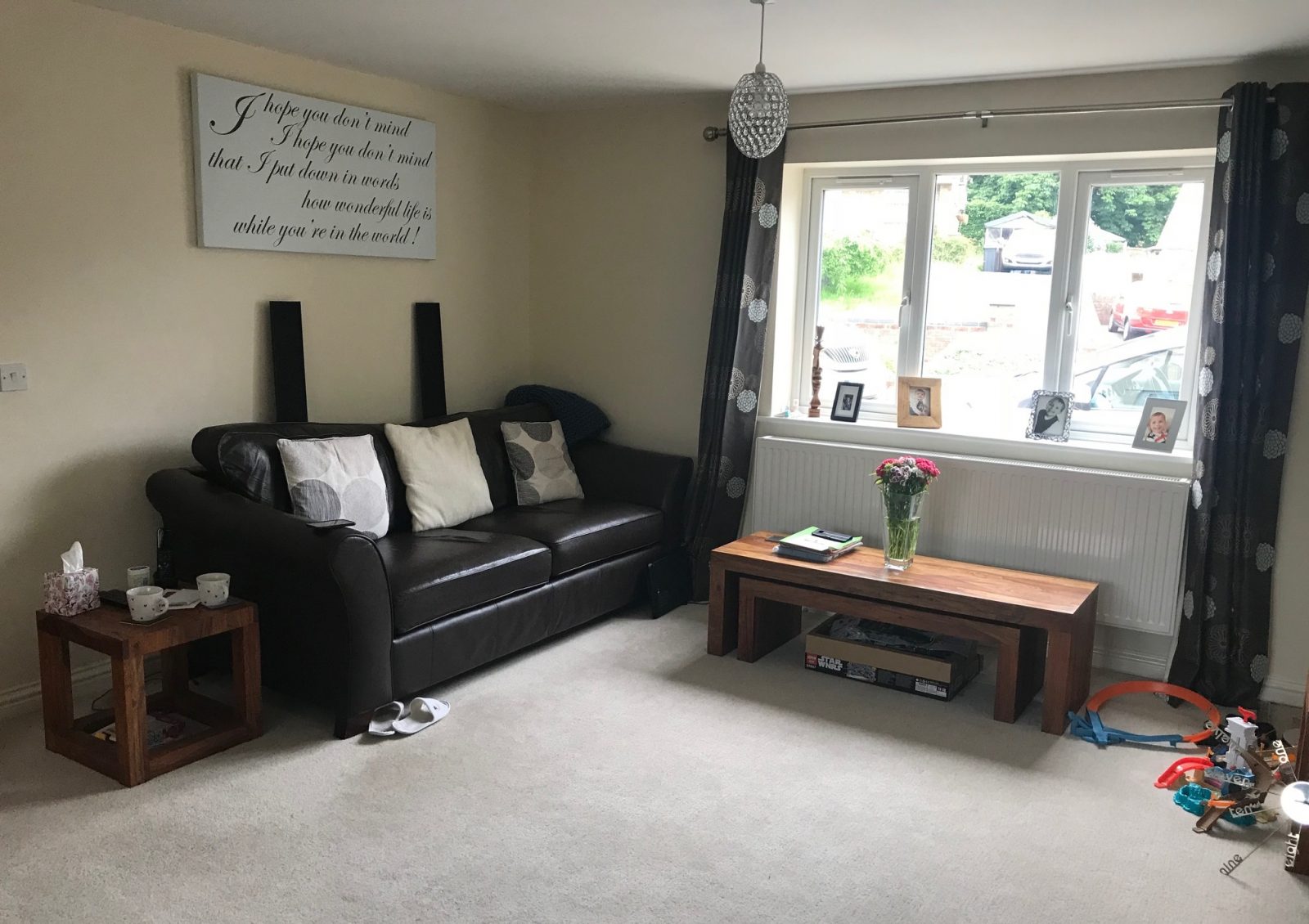 The homeowners wanted a lounge space that they could retreat to, away from the hustle and bustle of everyday life, somewhere that felt homely and a place to adjourn to in the evenings and relax.
They were very happy for me to have full freedom in terms of the design. To help create the feel of luxury and calm I elected for a soft muted palette of white, greys and some natural wood elements.  I bought in a colour pop of deep midnight blue in some of the furnishings and accessories to create a more contemporary feel.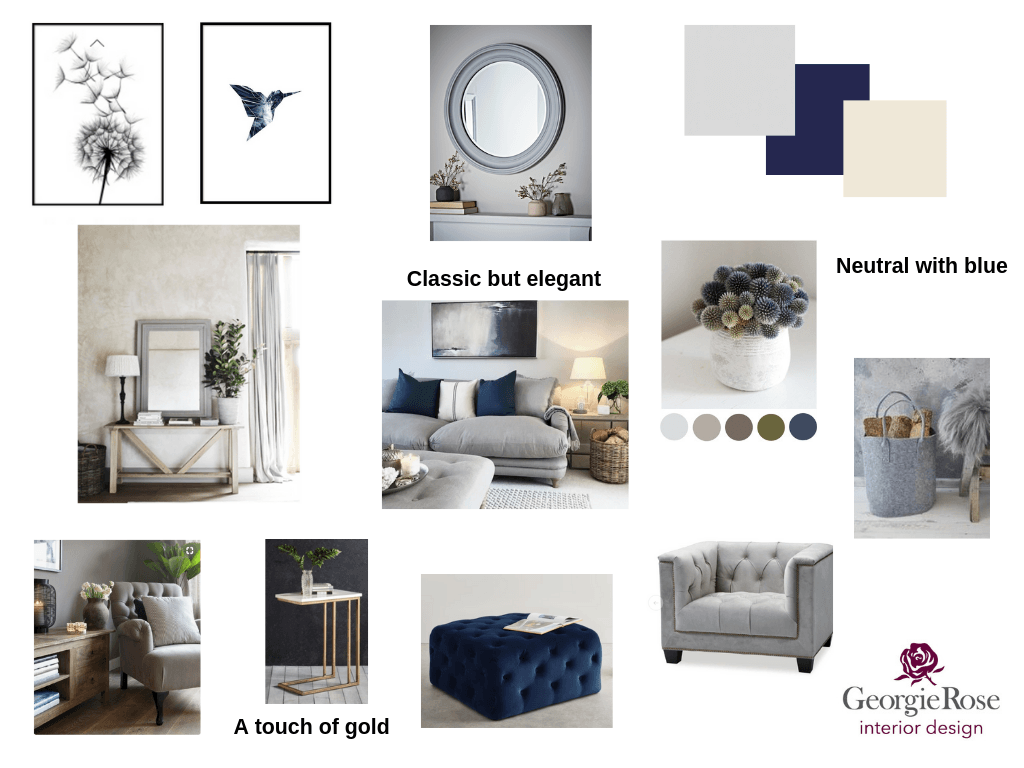 In the new layout two new armchairs were placed to the side of the fireplace.  There was already a lovely log burner in the room, so the existing fireplace was repainted which made the log burner much more of a central feature in the space. The TV was moved from above the fireplace to a low level TV unit to the left of the fireplace making it more discreet in its new home but still family friendly.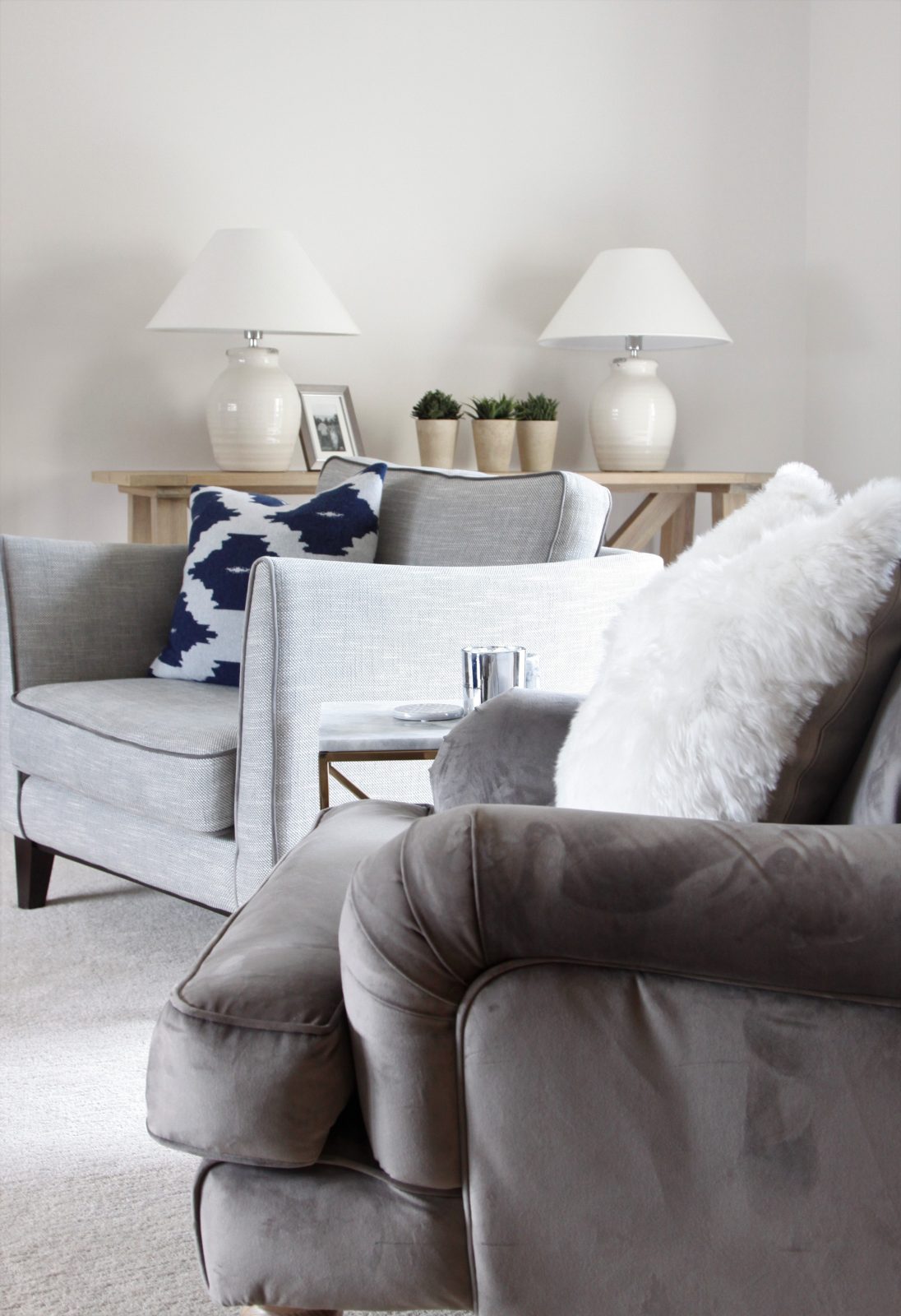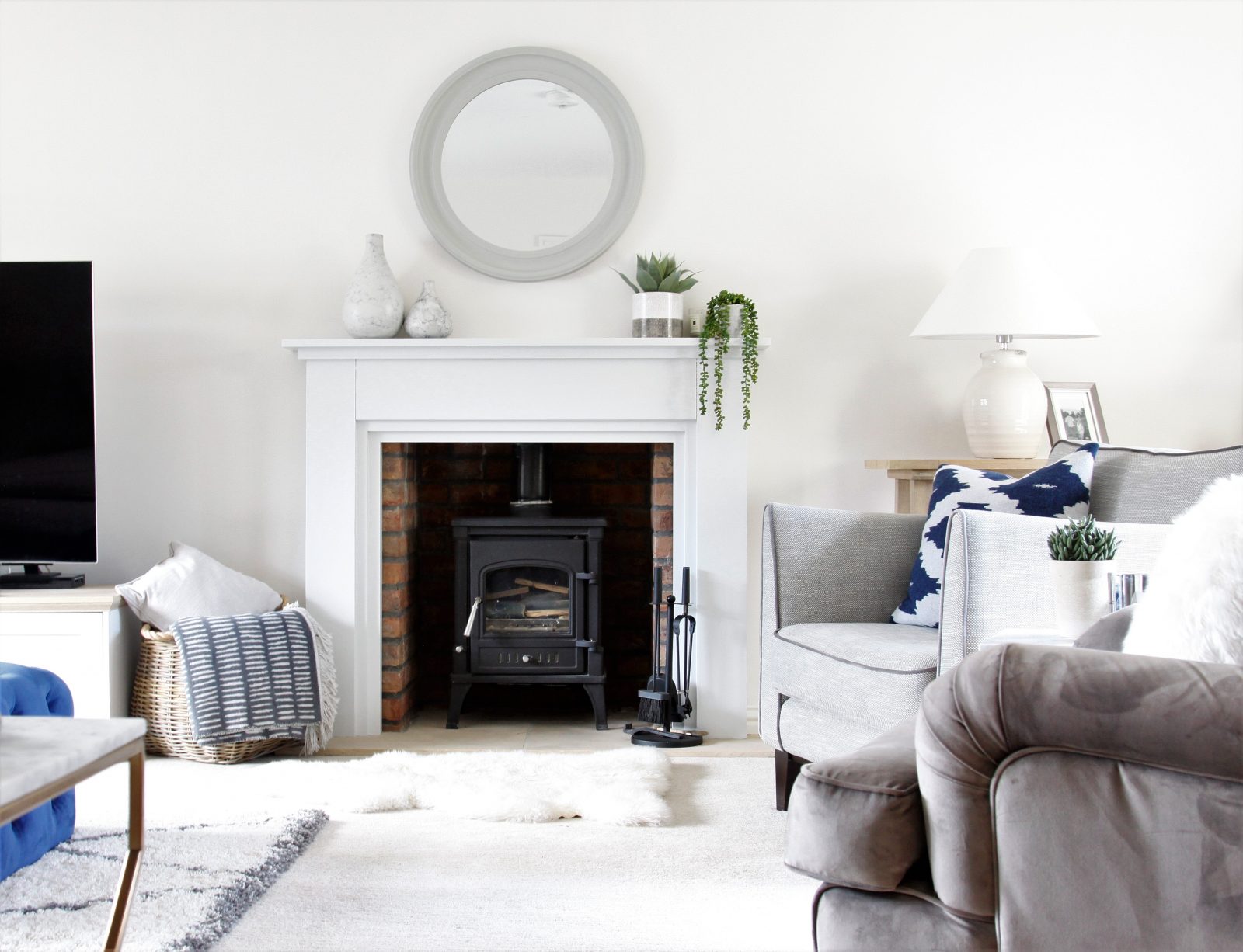 The finished design is now a light and welcoming space with a layout that feels much more sociable for the homeowners to enjoy with friends and visitors.