Girl's 'Chill Out' Room
So, a client came to me with a bit of design dilemma……
Her 11 year old daughter had her own small bedroom that she slept in but she also had another  spare room that she had grown out of that wasn't being used.  The brief was to create a chill out space that she could hang out and relax in with friends after school. It needed to be a practical space where she could do her homework and enjoy her love of art.  It needed to last a few years but not feel too grown up.
The original space was a very vibrant pink and purple colour so it did need to be toned down.  After chatting things through I discovered that she liked rose gold and pineapples and the rest was up to me.  This was my youngest client to date and I wanted to delight her with my design!
The starting point was a feature wallpaper on the back wall which had a soft colour palette of rose gold, pink, white and grey. This would then link in with the other carefully chosen pieces of furniture and accessories that would bring the space to life.
By choosing a single day bed that could be turned into a double bed meant the room could be used to hang out with friends but could then be used as a spare room for sleepovers or guests if need be. The bed also had oodles of storage underneath – after all a girl can never have enough storage for all those nick nacks!  A lovely desk was chosen which could be used for art and homework and a pin board above to display her treasured photos.
I think you will agree it now looks quite different and the smile on this girls face was the best feedback I could ever receive.
If you would like to know more about how we can help you please get in touch via my contact page.
Before

After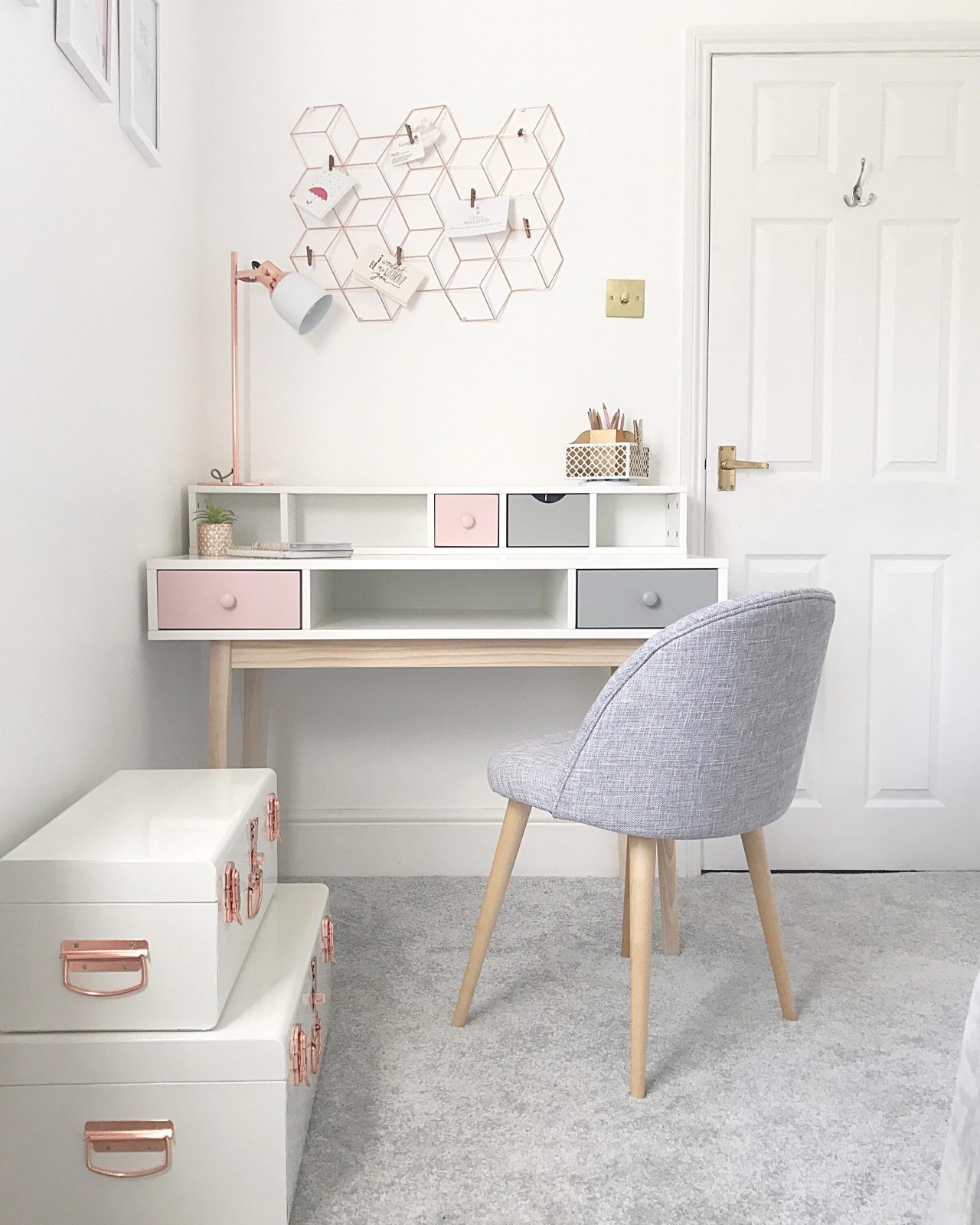 Before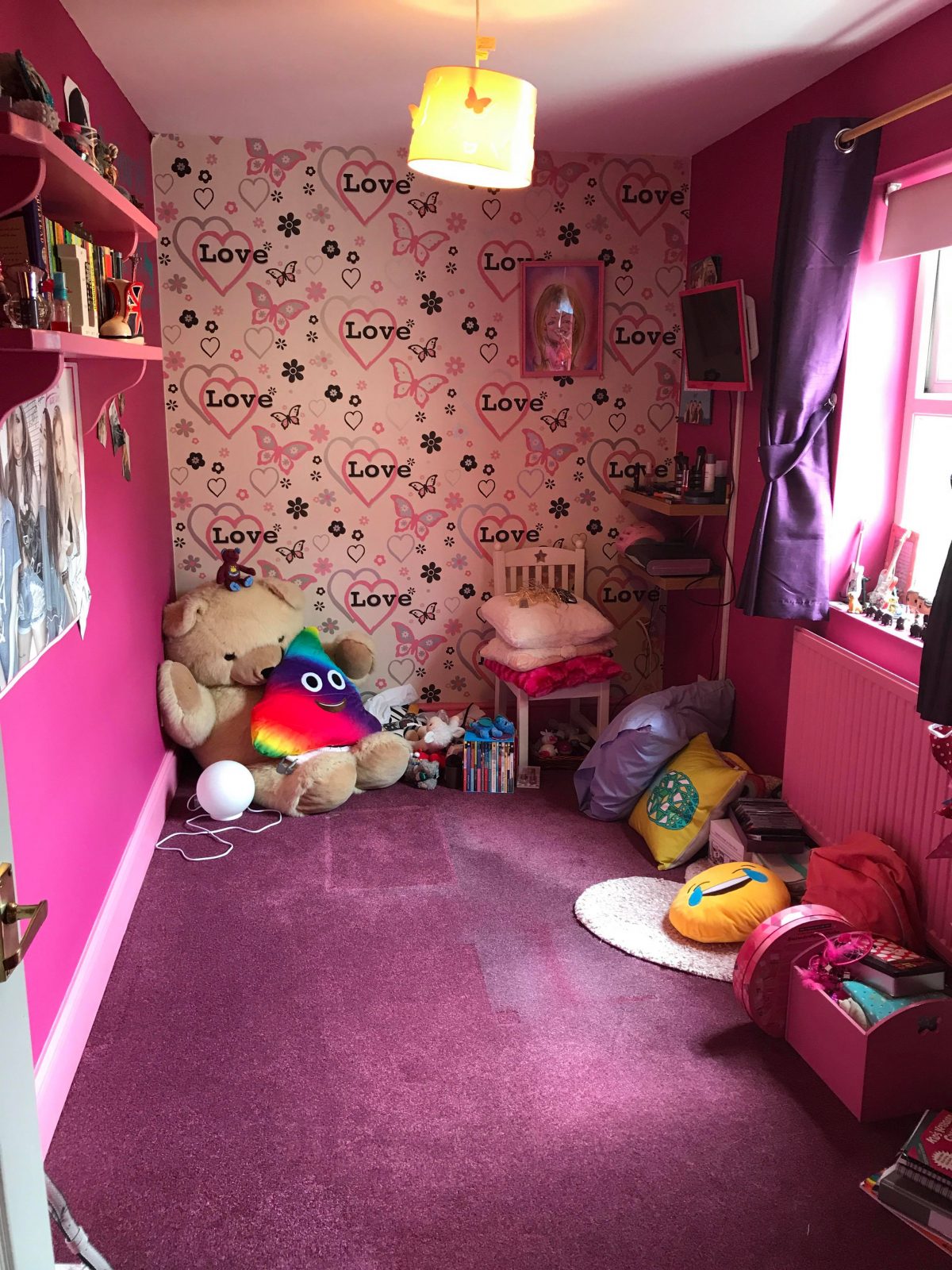 After